WE LOVE SMUDGE METAPHYSICAL!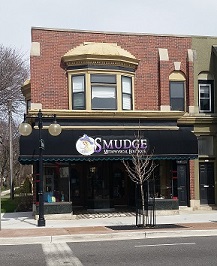 Smudge is Windsor's newest and largest Metaphysical Store. Located in beautiful Old Walkerville, you will fall in love with the historical, vintage vibe. They carry a diversified selection of magical items for everyone.
They have crystals, lots of smudge, salt lamps, healing teas, herbal blends, tarot & oracle decks, books, artisan wire wrapped jewelry, incense, candles, including an area for their favorite Coventry Candle lines and oils. There are also house blend spell soaps and coming soon house blend oils. There has been a void here in Southern Ontario for years and they are honored to be able to fill the gap and be able to provide the area with tools to expand spirituality.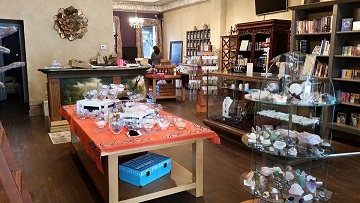 Owners: Michelle Russell & Andre Mailloux
1506 Wyandotte Street East
Windsor, Ontario
Canada
This email address is being protected from spambots. You need JavaScript enabled to view it.
Connect with Smudge Metaphysical!
Facebook Twitter Instagram Pinterest