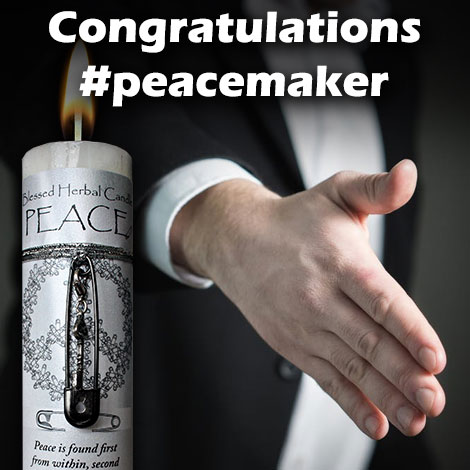 On August 15, 2018 we launched our Be the Change Peace contest with the intention of sharing peace via our Peace Candle. We are so happy that you took this opportunity to show that you want to make a change in the world.
On October 15, 2018 we drew the winner of this contest…
And the winner is…
1sabella_
on Instagram
1sabella_ won $100 cash to spend on whatever she desires! Thank you 1sabella_, you are the change we wish to see in the world. Have a great time with your prize, you earned it!
Thank you to all who participated in this contest! With your participation we saw peace stretch farther into our community. We are so humbled and honored to be included in your circle of friends. Coventry Creations will donate $1 to the ACLU for every Peace candle sold this year. Our goal is to send them $500. With all of your help we can reach that goal. Peace candles will be available for sale through the end of the year, while supplies last. Sold at your local participating boutique or at www.coventrycreations.com