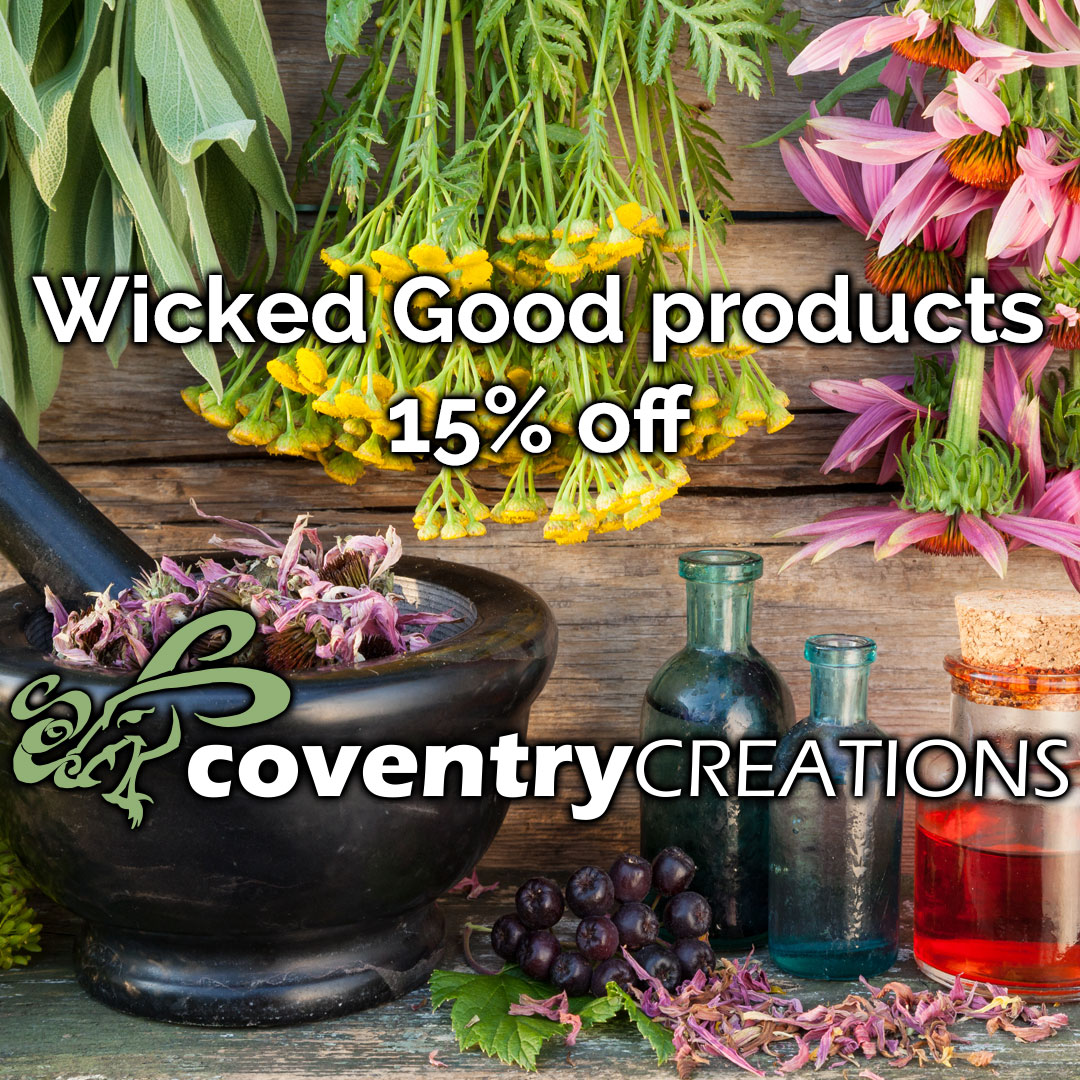 Have you ever found yourself in a situation where burning a candle is just not an option? We totally get that. That's why we developed our Wicked Good Sprays and Wicked Good Energetic oils. They are there for you and all your spiritual and magical needs and no flame no smoke to contend with.
They smell awesome, very applicable to all your spell work needs, plus extremely practical. Sometimes you don't want to or don't have the time to figure out why the energy is the room is so unpleasant. Instead, mist the room with our Sage and Rosemary Wicked Good Smudge Spray and feel the room change for the better right before your eyes. Maybe you are having trouble relaxing and falling to sleep, mist your bedroom with Keep Calm and Lavender On. We have eight sprays to choose from. Mix and match to your heart's desire.
Our Wicked Good Energetic Oils are perfect for adding another layer of vibration to your candles, and you can also use them to anoint objects and even yourself. Put them in a diffuser and fill your room with the gorgeous scents. Need a boost of good luck and prosperity? Diffuse oil into the air with an oil burner or anoint yourself with our Date Energetic oil. It smells sweet and attracts the sweetness of life to you. We have seventeen magical oils to choose from. Each one comes with a description card and suggested uses. Have fun learning about our oils and spray and all their magical and practical uses on our website www.coventrycreations.com.
To show our gratitude for your patronage, please enjoy our 15% off sale this month.
April Retail Sale
15% off Wicked Good Sprays and Wicked Good Energetic oils
Wicked Good Sprays (Come Hither, Good Fortune, Easy Street, Karma Kleaner, Keep Calm, Ninja Power, Road Opener, Smudge Spray)
$10.20each ($12.00 reg price)
Wicked Good Energetic Oils (Amber, Cedarwood, Cinnamon, Date, Frankincense, Juniper, Jasmine, Lavender, Myrrh, Neroli, Peppermint, Patchouli, Rose, Sandalwood, Sweet Grass, Sage, Vanilla)
$6.40each $($7.50 reg price)
Two easy ways to get Wicked Good Magic products in your hands.
Order online at coventrycreations.com and order 24 hours a day, 7 days a week.
Call us at the Candle Wick Shoppe 1-248-547-2987. We will answer your questions, take your order and make you smile.
Dazzle your friends by being a Coventry Creations magic maker!
Follow our blogs on coventrycreations.com. Find us on Facebook @coventrycreationscandles. Join our Witch's Union Facebook Group https://www.facebook.com/groups/WitchesUnionSCC and be part of something special, our witchy community, because you are special. You can do magic! Follow us on Instagram @coventrycandles and Pinterest, Coventry Creations.
Don't forget to sign up for our newslette here for more Coventry magic delivered right to your inbox