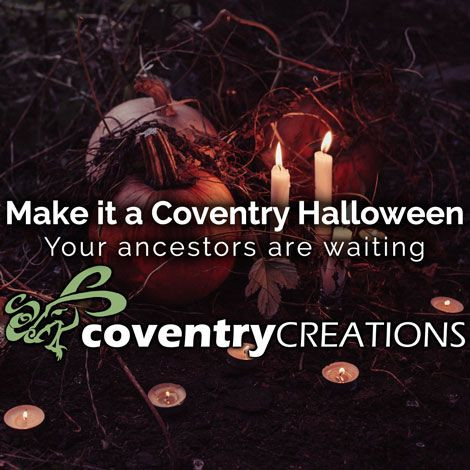 We have your Halloween Plan
With our 4 seasonal lines
World Magic Halloween & Hekate candles
Wicked Witch Halloween candles
Ghost Candles
Witches Brew candles, votives and oils
September and October are prime time for all us magic makers. Psychic senses grow, the seasons turn and we are ready to celebrate all that makes us deliciously witchy.
We have your back with our limited-edition candle offering and our ever-present Witches Brew candles.
Halloween World Magic candles: Hekate & Samhain (Halloween)
Ghost Candles: Home Clear & Bless, Séance, Night Terror, & Ghost Repel
Wicked Witch Halloween: As the Cauldron Bubble, Haint Happenin, The Conjurer, & Spirited Discourse
Witches Brew: Dragon's Blood, Evil Eye, Witch's Brew Original, & Witch's Purse'
We have your ancestral celebration altar candles. Halloween or Samhain is a gorgeous pumpkin color and its fragrance is out of this world. We've also brought back our beloved Hekate candle for the season. Both will be available through October 31st. Both are 2"x 6 ½"
We have locked arms again with Dorothy Morrison again to follow the charmed path to a Wicked Witch Halloween. These four funny and potent candles are back for September and October to help you with your haunting problems. As the Cauldron Bubbles will put gossipers in their place. The Conjurer candle empowers your magic. Spirited Discourse helps you speak with spirit guides and loved ones. Haint Happenin' busts ghosts for good. Each is 2"x 4 ½" pillar of magical goodness.
Coventry's ever popular Ghost candles will also be available through October 31st. Stock up on Séance for clear communication with spirits, Night Terror to protect from ones who are harmful to you, Home Clear and Bless to invite benevolent spirits to clear and bless your home, and Ghost Repel to help move on the spirits that may be stuck. Each hand poured pillar is 2"x 4 ½"
Never to be left out of the Witchy celebrations, our Witch's Brew line is the perfect way to round out the selection. Available all year 'round this magical collection is a best seller this time of year. Dragon's Blood to power up your intentions for a quick manifestation, Evil Eye to clear out the energy that can tie up your magic in unwanted ways, Witch's Brew Original is the great manifestor and altar candles and the scent is unmatched, & Witch's Purse is the money maker candle to keep on your prosperity altar and your purse will never be empty.
Order online at coventrycreations.com or call 248-547-2987 to place your order.
*Don't forget to join the Witches Union for your membership card! join.witchesunion.com