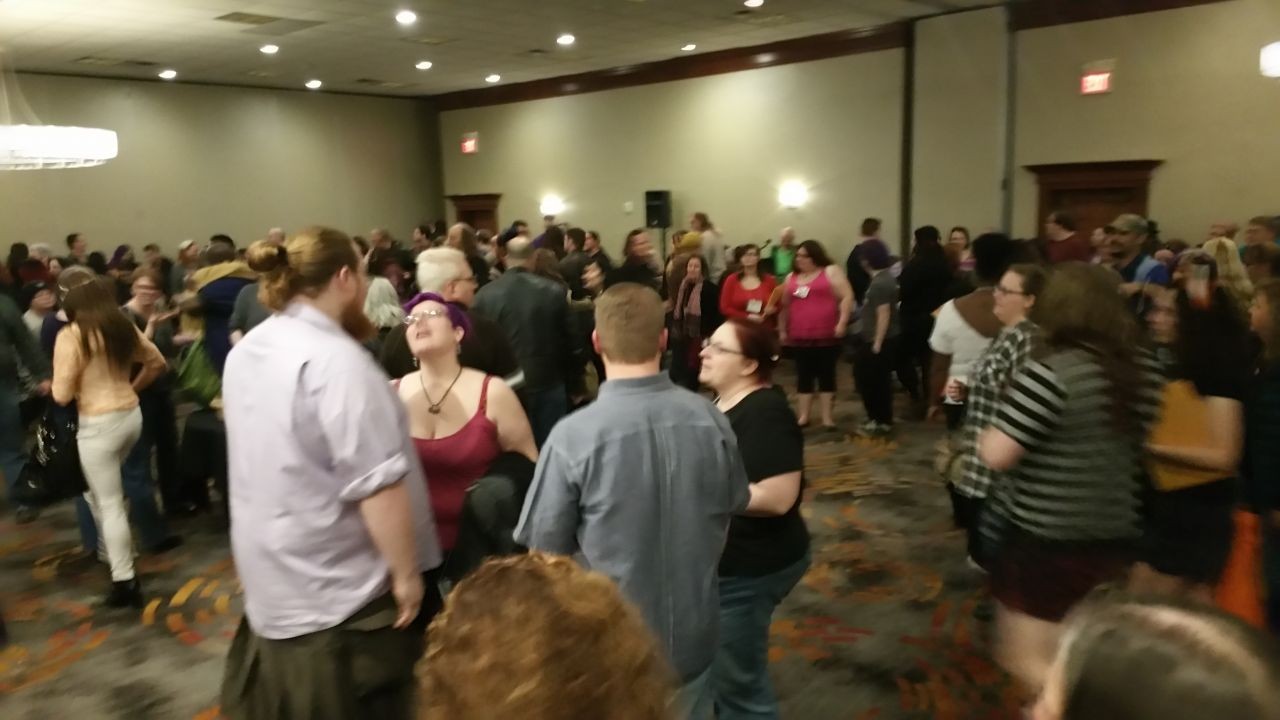 The beginning of the year always hits me at top speed.  It's not the new plans for products, the new marketing or even a bunch of resolutions to keep.  It's the prep for Convocation and the abundance of classes I teach and the number of amazing people I only see here.
Convocation is a Detroit gem.  An indoor pagan festival that draws about 1000 people and has 4 days of classes.   This year has already started out with a bang with a big opening ritual. 
It is amazing to see these spiritual beings come together as a family for 4 days of classes, rituals and tomfoolery.   Every year it evolves a bit more, gets better, gets bigger and more cohesive.  
Happy to be here and I invite everyone to take part in the most magical part of Michigan.