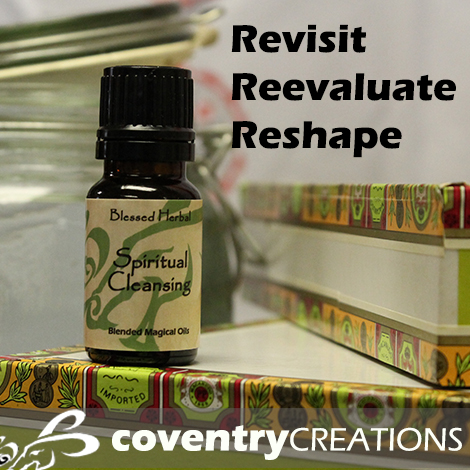 Transitional periods, while stressful, push us to new heights, and keep us from stagnation and complacency. In the words of Kristin Armstrong "Times of transition are strenuous, but I love them. They are an opportunity to purge, rethink priorities, and be intentional about new habits.
We can make our new normal any way we want." As Mother Nature shifts into summer we celebrate milestones achieved, chapters closed, and the possibilities the next season holds. Whether you're moving, planning a family vacation, walking down the aisle, or watching your little brother graduate, take a moment away from the festivities to reflect on "your normal" is it what you want it to be?
Revisit, Reevaluate, Reshape
Revisit the goals and intentions you set at the beginning of this year. Have you followed through? Are they working for you? And if not, why? Perhaps you've slacked in your commitment or your goal was too unrealistic to maintain. Reevaluate your resolutions, what habits or ideologies are standing in the way of the normal you wish to attain? And how can you best purge these obstacles from your life? Reshape your intention, imagine the norm that you desire, form a plan of action and then commit to it.
Coventry oils are perfect for helping you stick to your intentions
Once you've envisioned and outlined what you want your "new normal" to be, it's time to get magical, and oils are the perfect tool for helping you stick to your intentions. Pun intended.
Draw a bath and add a few handfuls of coarse sea salt, fresh lavender, rosemary and several drops of Blessed Herbal Spiritual Cleansing oil. Slip under the water and visualize the stresses and obstacles you have been experiencing in this transition period, melting away. Cleanse any stagnant energy or misgivings. Meditate on the normal you want to establish in your life, and affirm that it is coming your way.
Take a pen or pencil and rub a drop of Everything and Then Some Wicked Witch Mojo oil as well as a drop of Witch's Brew Dragon's Blood oil on the tip. Write a letter stating your intention, as you write, visualize your new normal coming to fruition. Rub a few drops of the oils onto objects that symbolize your goal. Take the steps needed to work toward your goal and daily restate and reaffirm that your new normal is coming to you.
Visit our website to browse Coventry oils and more. Don't forget to sign up for our newsletter for more Coventry magic delivered right to your inbox!