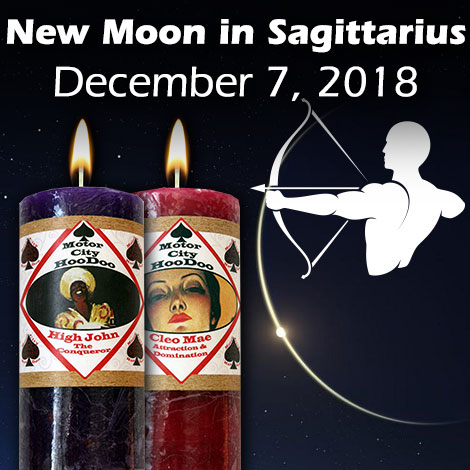 The love language of a Sagittarius new moon is one of direct statements, but still, good natured. During this new moon, you run the risk of inadvertently hurting your loved one's feelings because of the tendency to tell it like it is.
You mean well, in fact, your intentions are in the right place, it's the delivery that needs work. When proposing a new idea in your relationship, stop and consider the way your partner processes new information. Do they need time to think about it? How much detail do they require?
Understanding the way your partner communicates is essential to their emotional security. If you mirror their style back to them, they will feel so appreciated, understood, respected and loved. Chances of them being open to your idea increases when you go this extra mile. A new moon is a great time to try something new or start a project. If you need to sell it to your partner, remember that the Archer shoots his arrow true but the landing can sting. This energy will create an interesting filter during discussions on what you are doing and how you are going to do it. If there are two autonomous thinkers in the room, much finesse and patience will be needed.
Sag love language is not for everyone
To soften the Sagittarian love language and improve communication, light a Cleo Mae Hoo Doo Candle and High John Hoo Doo Candle before the negotiations begin. The Cleo Mae candle will keep the mood fun and playful between the two of you by filling your hearts with respect as well as a desire for each other. The High John candle will keep your throat chakras open and your tongues loose so the inspired ideas keep flowing and the correct words come easily. No need to get frustrated because you can't express yourself.
Enjoy this new moon, it can take you on adventures. A Sag moon is all about having fun, being optimistic and throwing off restrictions.

Drop us a note on our Facebook page with your success stories!