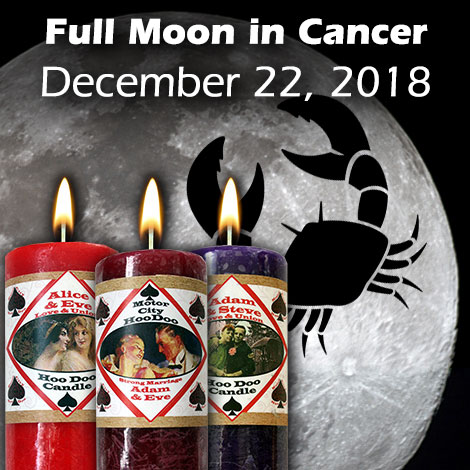 Cancers in love are like a hot cup of cocoa, a roaring fire, and thick socks on a cold wintery afternoon. All comfy and cozy with warm smiles and secret crushes. This is the emotional atmosphere you can expect in the love department during a Full moon in Cancer.
We are talking about love this month because we consider December the month of love. Between Thanksgiving and New Year's Day, we spend most of our waking day planning to be with friends and family and making the holidays as beautiful as the hallmark cards we give and receive. We also work very hard making sure our wives, girlfriends, husbands, and boyfriends know who loves them best. Then there is the powerful spiritual love blasting our planet. This time of year we are inspired to reconnect with the deep love our creator has for us. We slow down, pause and allow that love in, in hopes that it will change us. The Christmas spirit is about love and how that love heals and makes everything alright again.
At Coventry, we have three candles in our Hoo Doo line which helps draw people together and renew their love and commitment to each other. Adam and Eve, Adam and Steve and Alice and Eve. We often market them as marriage candles, but they can also bring in the energy of deep friendship too.
Love has many languages and all of them are beautiful.
This year, make December a month of love for you too. It's not always about being in a relationship, but about how you allow love to be in your life. Can you let enough love in so you can change, heal and let everything be alright again? We love and support your journey and acknowledge where you are now. If it feels like you need to increase that love flow within your heart, try burning one of our special love candles from our Hoo Doo line. It will help you increase the love light in your own heart and see it reflecting back at you from the hearts of everyone around you. What you do from there is quite magical. Happy Holidays.
Drop us a note on our Facebook page with your success stories!